Archive for 2013
Clients Feedback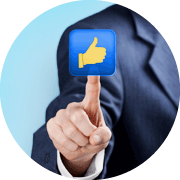 uemura yasutada
Tuesday, August 13, 2013
This is very convenient and quick service. Very nice design, easy to use, customer friendly interface, it is very impressive. I will come back this service in future for another needs. Thank you very much.

Sauliak Vladimir
Thursday, August 8, 2013
Спасибо вам !! Очень помогли !

Kanke Waldemar
Friday, July 5, 2013
Very good service

van de Peppel Daniel
Tuesday, June 18, 2013
I am glad I ordered my tourist letter of invitation by this organisation. Great and fast service and when I need extra documents they arranged it without hesitation or extra costs. I would definately reconmend it! greetings, Daniel

Yarkova Viktoriya
Tuesday, June 4, 2013
Spasibo!!!!Vse bistro i prosto!!!

Bukaytis Marius
Monday, June 3, 2013
Замечательно. Если и виза еще быстро будет готова , то вообще блестяще!!

Sonderegger Alexandra
Wednesday, May 8, 2013
Just received an invitation for a tourist visa. Provided that I live in Switzerland, which is famous for its services, I was still AMAZED how VISA-HOUSE, a company fom my home country, managed to be MUCH, MUCH better than any service I ever got in the middle of Europe! Well done, we will pay you, guys, a visit to get our visa registered once we set our feet on the Moscow ground. So many thanks and see you soon, Alex

ISSA MHD.TAREK
Wednesday, January 16, 2013
THANK YOU FOR THIS SERVICE
Tourist visa
Tourist visa is ideal for a short-term trip to Russia (for up to 30 days) and allows to enter the country not only for the purpose of tourism but also to participate in business negotiations or visit Russian relatives and friends, etc. More...
Tourist Visa Invitation can be issued only by a Russian certified tourist company.
Visa House will issue a Tourist Invitation and send it to your e-mail in several minutes, once the order is placed and paid.
Business visa
Business visa is the most popular type of Russian visa for businesspeople and long-term trips.
Business visas vary in number of permitted entries (for single-, double- and multiple-entry trips) and validity period (from 30 days to 1 year and more). The complete term of stay in Russia on a business visa should not exceed 90 days within each 180 days.
Business visa is issued only on the basis of the Invitation from a Russian legal entity. The Business visa Invitation processing time and the way to submit it to the Consulate (original or copy) depend on its issuing organization (Federal Migration Service, Ministry of Foreign Affairs or a Russian organization). More...
Visa House will issue a Business Invitation for you in the most convenient way and as faster as possible.