Archive for 2018
Clients Feedback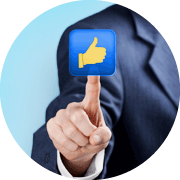 Степаненко Мария
Friday, December 14, 2018
Спасибо команде Visa House за своевременную помощь в оформлении приглашения для иностранного туриста.

Kansal Anmol
Tuesday, September 4, 2018
Again huge thanks, visahouse is the best service. Recommend to everyone, professional, fast, without any issues. Thank you very much!

Williams Steve
Sunday, July 15, 2018
Dear staff at Visa House, Thank you for your invaluable assistance in helping me obtain my tourist visa to Russia from New Zealand. It seemed a real "mission" but you made it so easy . Looking forward to future visas . Regards...Steve Williams.

Geldard Steven John
Monday, June 4, 2018
Спасибо visa house.. обращаюсь третий год подряд, все чётко и без задержек! Особое спасибо Лиле!

Brandon Mattew
Saturday, April 14, 2018
Hi, I'd like to thank Visa House team for its assistance in getting the invitation for my trip to Russia. That was great! Very useful and fast.

Соболева Лариса
Tuesday, March 20, 2018
Хочу поблагодарить команду Visa House за их профессиональную работу. Приглашение было получено в срок. Буду рекомендовать данную компанию своим друзьям.

Kansal Anmol
Wednesday, March 7, 2018
Thank you very much, excellent service and your work, even with some difficulties from my side, you did all the best I could expect. I ordered invitation for business visa, thank you very much again you saved my trip.

Valois Francois Nicole
Tuesday, January 30, 2018
Nous allions visiter la Russie, deux villes – Moscou et St. Petersbourg. Nous avions recours à l'aide de la compagnie Visa House online service, ça prenait 5 minutes de recevoir les invitations. C'est très vite et favorable.
Tourist visa
Tourist visa is ideal for a short-term trip to Russia (for up to 30 days) and allows to enter the country not only for the purpose of tourism but also to participate in business negotiations or visit Russian relatives and friends, etc. More...
Tourist Visa Invitation can be issued only by a Russian certified tourist company.
Visa House will issue a Tourist Invitation and send it to your e-mail in several minutes, once the order is placed and paid.
Business visa
Business visa is the most popular type of Russian visa for businesspeople and long-term trips.
Business visas vary in number of permitted entries (for single-, double- and multiple-entry trips) and validity period (from 30 days to 1 year and more). The complete term of stay in Russia on a business visa should not exceed 90 days within each 180 days.
Business visa is issued only on the basis of the Invitation from a Russian legal entity. The Business visa Invitation processing time and the way to submit it to the Consulate (original or copy) depend on its issuing organization (Federal Migration Service, Ministry of Foreign Affairs or a Russian organization). More...
Visa House will issue a Business Invitation for you in the most convenient way and as faster as possible.