Archive for 2016
Clients Feedback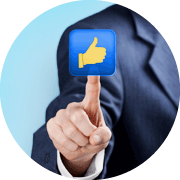 Lambert Monique-Sophie Jacqueline
Friday, December 9, 2016
Je voudrais remercier VisaHouse pour le service extraordinaire comme toujours! J'ai fait un ordre pour l'invitation de visa d'affaire. J'ai reçu l'invitation au terme fixé. Je conseille de s'adresser à cette agence.

Barnes John
Thursday, November 24, 2016
Hi! I ordered the invitation for business visa. I received the invitation according to the deadline. I'm happy with everything, I recommend everybody to address VisaHouse.

Анисимова Анастасия
Tuesday, September 20, 2016
Были заинтересованы в получении визы для туристической поездки в Россию в кратчайший срок. Приглашение получили буквально за 5 минут. В консульстве вопросов не возникло. Визу получили быстро. Очень рекомендую услуги Виза Хаус.

Киримова Светлана
Tuesday, August 16, 2016
Заказала целевой туризм, так как надо было присутствовать на конференции. Визу получила по приглашению, никаких проблем. Советую обращаться.

Mercier Pierre-Marie Lucas
Friday, July 15, 2016
L'invitation a été reçue très rapidement. Je vais continuer à acheter chez cette compagnie.

Аббакумов Георгий
Monday, June 20, 2016
Супер! Я в восторге! Заказал приглашение. Получил документы на почту в обещанный срок. С получением визы проблем не возникло. Всем рекомендую.

Atcheson Bryan
Saturday, June 11, 2016
Hi! It's a pleasure to deal with real professionals! Thanks a lot. Good service.

Павлова Марианна
Monday, May 9, 2016
Хотелось бы отметить высокий профессионализм работников Виза Хауз, сервис очень понравился, буду и дальше пользоваться услугами данной компании.

Clavier Michel
Thursday, April 28, 2016
Very good and user-friendly website with useful information, experienced and polite staff. Thank you for your excellent service, keep going like that!

Reed Joshua
Wednesday, February 17, 2016
I used Visa House services for the first time and was pleasantly surprised at just how quick I could get my invitation. Everything was ready in a few minutes! Fast and efficient service, great system of online consultations and very polite and attentive managers. Many thanks for your professional service!
Tourist visa
Tourist visa is ideal for a short-term trip to Russia (for up to 30 days) and allows to enter the country not only for the purpose of tourism but also to participate in business negotiations or visit Russian relatives and friends, etc. More...
Tourist Visa Invitation can be issued only by a Russian certified tourist company.
Visa House will issue a Tourist Invitation and send it to your e-mail in several minutes, once the order is placed and paid.
Business visa
Business visa is the most popular type of Russian visa for businesspeople and long-term trips.
Business visas vary in number of permitted entries (for single-, double- and multiple-entry trips) and validity period (from 30 days to 1 year and more). The complete term of stay in Russia on a business visa should not exceed 90 days within each 180 days.
Business visa is issued only on the basis of the Invitation from a Russian legal entity. The Business visa Invitation processing time and the way to submit it to the Consulate (original or copy) depend on its issuing organization (Federal Migration Service, Ministry of Foreign Affairs or a Russian organization). More...
Visa House will issue a Business Invitation for you in the most convenient way and as faster as possible.