Archive for 2010
Clients Feedback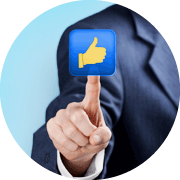 Rodrigues Teixeira de Abreu Jose Manuel
Saturday, December 11, 2010
Felicitations pour la GRANDE qualite de votre site et travail. Bravo

moody daniel
Friday, October 15, 2010
visa house really offer a great service and Antonina always answers e-mails and questions promptly. Best visa place in moscow that i've used

Bunyan Fern
Monday, August 23, 2010
Fantastic service! Quick, reliable and helpful... it's great having teh online consultation - a process which can normally be painful, slow and frustrating is quick and easy, with helpful and immediate responses to any questions along the way. Thanks ever so much!

Hepburn David John Sinclair
Sunday, August 15, 2010
I have used the services of Visa House on several occasions. I find them to be most efficient and their Invitation Letters are always successful.

Horemans Daniel
Friday, August 13, 2010
Many thanks for your professional service, quick response times and accurate information! As per yearly tradition my spouse and I needed new business visa and our 2 kids needed "family member visa". In one short visit to your offices the invitations were ordered and sent by UPS to Belgium after I received notification by email and the scanned version of the invitation letters. No questions at the Russian consulate in Antwerp. Once we were back in Moscow, you processed registration within 1 day - THANK YOU to the entire team. We wish you all the best! Daniel, Kristina, Femi & Stephanie Horemans, Belgium

ka'a ngatat aurelie
Thursday, July 29, 2010
merci pour tout ce que vos faire pour nous merci encore

Hotak Khaibar
Thursday, July 15, 2010
super site, super job, good people, in short everything is fine! I am grateful for your help

Lavrentyeva Lidia
Friday, June 18, 2010
Girls are helpful, and sooo friendly. Quick at answering any of Company's questions, and moving fast to help me get to the 'mission accomplished' status)))))))))) Many thanks !!!!!!!!!!!!

Hammer Adriaan
Friday, June 4, 2010
professional service, fast, efficient and friendly. highly recommended

Fitzpatrick John Mark
Tuesday, March 16, 2010
Alena was extremely helpful in the online consultation and over the phone. Thanks Alena!

Bouyrat Jean-Remy
Tuesday, February 9, 2010
Merci pour votre serieux et votre rapidite

Kozlov Denis
Monday, January 25, 2010
Референция на: Новопашину Алёну Быстрый, аккуратный, четкий ответ на интересующий меня вопрос. Все судьи 10 баллов.
Tourist visa
Tourist visa is ideal for a short-term trip to Russia (for up to 30 days) and allows to enter the country not only for the purpose of tourism but also to participate in business negotiations or visit Russian relatives and friends, etc. More...
Tourist Visa Invitation can be issued only by a Russian certified tourist company.
Visa House will issue a Tourist Invitation and send it to your e-mail in several minutes, once the order is placed and paid.
Business visa
Business visa is the most popular type of Russian visa for businesspeople and long-term trips.
Business visas vary in number of permitted entries (for single-, double- and multiple-entry trips) and validity period (from 30 days to 1 year and more). The complete term of stay in Russia on a business visa should not exceed 90 days within each 180 days.
Business visa is issued only on the basis of the Invitation from a Russian legal entity. The Business visa Invitation processing time and the way to submit it to the Consulate (original or copy) depend on its issuing organization (Federal Migration Service, Ministry of Foreign Affairs or a Russian organization). More...
Visa House will issue a Business Invitation for you in the most convenient way and as faster as possible.