Archive for 2007
Clients Feedback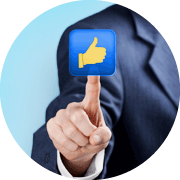 Tcherepkina Tatiana
Wednesday, December 12, 2007
I wanted to say a big big "THANK YOU" to Visahouse stuff =)) I've being using Your service since year 2004 and have never had any problems=) I hope everything works well for You too=) Wish You less pressure and headache with authorities and more tourists to accomodate=)))) P.S. if everying works out , going to say "HI" personaly in January 2008

Cabba Armando
Thursday, November 22, 2007
Thank you very much!!!! You make it all to be so easy!!!!!!!

Solodkova Sherry
Thursday, October 11, 2007
Thank you Visa House! Using your services is always quick and easy. There is a lot of good and reliable information on your site, which really helps to navigate the whole visa process. All the best to your staff.

Bradford Lloyd
Tuesday, September 18, 2007
An Australian trying to get into Russia, the whole visa ordeal seemed to hard and I was about to give up on my trip, when a Russian friend found this site. большое спасибо Visa house for your patience with our many questions. The process turned out very simple with this profesional company. Thank you and you will have another visa application from me in the next week or 2. I will always keep using you guys now for me travels to Russia. Спасибо из Австралия

Rogalla Torsten
Friday, September 7, 2007
Большое спасибо! очень быстро и удобно! Будем знать и дальше пользоваться Вашими услугами! С приветом из Гамбурга! Лидия Шокорева

LE GOFF XAVIER
Friday, September 7, 2007
thank you very much you are the best for visas xavier and bastien !!big kisses of the France :)

Coyle Patrick Daniel
Thursday, August 23, 2007
This service is extremely user-friendly and I would certainly recommend it to others. On the basis of other peoples' impressions, I decided to go with Visa House. Looking forward to getting my invitation! Best wishes, Patrick Coyle
Tourist visa
Tourist visa is ideal for a short-term trip to Russia (for up to 30 days) and allows to enter the country not only for the purpose of tourism but also to participate in business negotiations or visit Russian relatives and friends, etc. More...
Tourist Visa Invitation can be issued only by a Russian certified tourist company.
Visa House will issue a Tourist Invitation and send it to your e-mail in several minutes, once the order is placed and paid.
Business visa
Business visa is the most popular type of Russian visa for businesspeople and long-term trips.
Business visas vary in number of permitted entries (for single-, double- and multiple-entry trips) and validity period (from 30 days to 1 year and more). The complete term of stay in Russia on a business visa should not exceed 90 days within each 180 days.
Business visa is issued only on the basis of the Invitation from a Russian legal entity. The Business visa Invitation processing time and the way to submit it to the Consulate (original or copy) depend on its issuing organization (Federal Migration Service, Ministry of Foreign Affairs or a Russian organization). More...
Visa House will issue a Business Invitation for you in the most convenient way and as faster as possible.