Why more than
200,000
people from all over the world chose us?
We also may help in other situations related to visa support.
Visa House has been working in the field of Russian visas since 1993. We provide visa assistance and consultations and help to obtain necessary documents from the Russian government. In 2000 we first introduced advanced online information technologies in the field of visa service, and since that time Visa House maintains the lead in this field. Visa House is officially licensed and registered; our Russian office is conveniently located in the center of Moscow.
Visa House has more than 20 years of successful work, more than 200 000 completed orders and about 2000 corporate clients.
Visa House will provide you with exclusive high quality services at the best prices with flexible terms of payment and various discounts.
Visa House will help you to get a Visa Invitation. You can get the visa itself at the
Russian Consulate or Visa Centre
on the basis of the Visa Invitation. If you already have the Invitation, you can contact the Russian consulate directly and apply for a visa at the state tariff. Visa House offers services according to our Price-list. Before placing your order, please read our
Terms and Conditions
.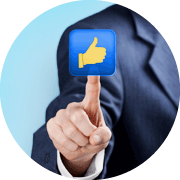 We have ordered an invitation for multiple entry visa. The documents were received in time. Most likely I will use this service again.
See more...
More than 70 world brands are cooperating with us
E-visas to be introduced in 7 more checkpoints in Primorsky Krai
According to the press service of the Primorsky Krai Government, since January 1, 2018, the coverage area of e-visas has been expanded in Russia.
See more...