Why more than
200,000
people from all over the world chose us?
---
Visa House has more than 20 years of successful work, more than 200 000 completed orders and about 2000 corporate clients.
Visa House will provide you with exclusive high quality services at the best prices with flexible terms of payment and various discounts.
Visa House will help you to get a Visa Invitation. You can get the visa itself at the
Russian Consulate or Visa Centre
on the basis of the Visa Invitation. If you already have the Invitation, you can contact the Russian consulate directly and apply for a visa at the state tariff. Visa House offers services according to our
Price-list
. Before placing your order, please read our
Terms and Conditions
.
---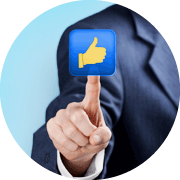 Very good and user-friendly website with useful information, experienced and polite staff. Thank you for your excellent service, keep going like that!
See more..
I used Visa House services for the first time and was pleasantly surprised at just how quick I could get my invitation. Everything was ready in a few minutes! Fast and efficient service, great system of online consultations and very polite and attentive managers. Many thanks for your professional service!
See more..
More than 70 world brands are cooperating with Visa House
---
26.09.2016
WhizzMate, a Russian startup in the field of tourism and hospitality, launched a unique project – an interactive assistant to foreign travelers in Russia. The basis of the new mobile service is a round-the-clock concierge service and unlimited mobile communications and the Internet.
See more..
19.09.2016
The Federal Agency for Tourism made a proposal to create a "gastronomic map of Russia" in order to develop the culinary tourism and help foreign tourists to get acquainted with culture and peculiarities of Russia.
See more..