Archive for 2011
Clients Feedback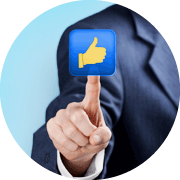 Greenlees John Richard Alexander
Friday, December 9, 2011
Many thanks for the brilliant service! Everything was dealt with so quickly and cheerfully. And a special mention for Antonina for being so patient in answering my many long questions! I will certainly recommend this service to others.

Davydova Svetlana
Friday, October 14, 2011
Абсолютно первое место среди всех визовых организаций. Любезно, оперативно, эффективно, информативно - высочайший уровень профессионализма. Спасибо! Absolutely first place among any visa-connected companies I ever worked. Politely, attentively, efficiently, quickly, full volume of necessary information - the highest level of professionalism. Thank your!

Zadereyko Larisa
Wednesday, August 24, 2011
Позвольте поблагодарить за качественный сервис, квалифицированные консультации и терпение Ваших сотрудников!

west billy
Friday, July 1, 2011
I truly love this service!

Mueller Robert
Friday, June 10, 2011
Danke schoen!! Thank u!! Alles hat super geklappt.

Gareiss Kirsten Angelika
Wednesday, March 30, 2011
Thank you so much for the prompt, reliable and excellent service. It was a joy to work with you and I will certainly recommend your service. With kind regards, K. Gareiss

Le Lann Bruno
Friday, March 4, 2011
Bonjour, Excellent service, efficace, rapide et sans bavure. Merci!

Farquhar Gordon
Tuesday, February 22, 2011
Thank You for the wonderful prompt and efficient service. Excellent
Tourist visa
Tourist visa is ideal for a short-term trip to Russia (for up to 30 days) and allows to enter the country not only for the purpose of tourism but also to participate in business negotiations or visit Russian relatives and friends, etc. More...
Tourist Visa Invitation can be issued only by a Russian certified tourist company.
Visa House will issue a Tourist Invitation and send it to your e-mail in several minutes, once the order is placed and paid.
Business visa
Business visa is the most popular type of Russian visa for businesspeople and long-term trips.
Business visas vary in number of permitted entries (for single-, double- and multiple-entry trips) and validity period (from 30 days to 1 year and more). The complete term of stay in Russia on a business visa should not exceed 90 days within each 180 days.
Business visa is issued only on the basis of the Invitation from a Russian legal entity. The Business visa Invitation processing time and the way to submit it to the Consulate (original or copy) depend on its issuing organization (Federal Migration Service, Ministry of Foreign Affairs or a Russian organization). More...
Visa House will issue a Business Invitation for you in the most convenient way and as faster as possible.